Person for safety and health at work
The service includes all activities provided by the Law on Safety and Health at Work
By a general act in writing, each employer is obliged to appoint a person for safety and health at work. In accordance with Article 15, ie Article 37 and Article 40 of the Law on Safety and Health at Work ("Sl. Glasnik RS", br. 101/2005, 91/2015 u 113/2017 – dr. Zakon), our company, led by its highly professional team, performs the activity of an accredited Occupational Safety Personnel
Mostly our offers include engagement for a minimum of 12/18 months. The service of the Person for safety and health at work is provided by employees of technical-technological profession with passed professional exam and experience in the field of OSH. The service includes all activities provided by the Law on Safety and Health at Work (do not go into details because there are different ways of contracting work and the scope of the service).
Responsible and qualified team of technicians
Every employee of the company "Zaštita Beograd" is professional and absolutely competent to perform work in the given field. Our technicians who are responsible for safety at work have passed the professional exam and extensive experience in the field of safety and health at work (OSH). Continuous training is our legal obligation, but also our sincere will to provide the highest quality and most reliable service.
The person for safety at work has a large number of responsibilities and obligations, and our employees have a great understanding of the importance and tasks of this position.
Services of our team in the field of OSH
After the scheduled consultation, we will send you an offer that meets your requirements as soon as possible. The engagement of our employee who is authorized to perform the role of the Person for Safety at Work is prescribed by a minimum period of 12 to 18 months. During the duration of our cooperation, the activities of the responsible person are performed exclusively in accordance with the above-mentioned law. We carry out all our obligations in an organized manner and without exceptions. Each contract and project we work on varies and has different guidelines within the acts.
Some of our regular responsibilities include: conducting risk assessment procedures, regular controls, expert advice and practical application of knowledge to improve safety in the workplace, daily monitoring, controlling and coordinating the implementation of safety and health measures at the employer, as well as all other obligations in in accordance with regulations.
Safety first – Zaštita Beograd
Many years of experience, updated methods and equipment for work, as well as our dedicated team contribute to maintaining safety in the workplace. Feel free to contact us today and provide yourself with a reliable associate in the field of OSH.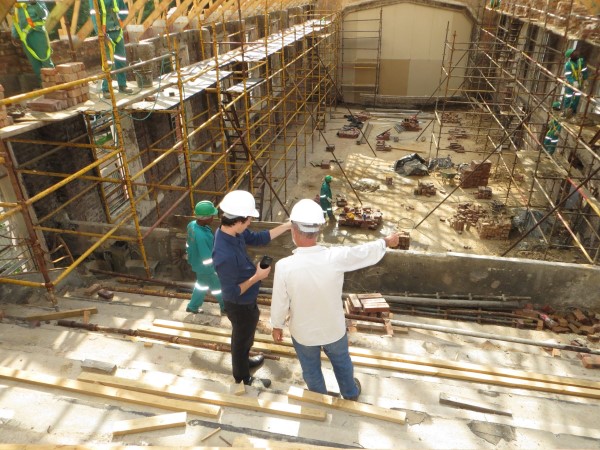 Person for safety and protection at work
Your questions are our answers
Through many years of experience working with clients from various fields and industries, we have gained a knowledge base on the most common issues of our clients and this area.