Inspection and verification of lightning protection installation
Provide safe lightning protection installations with Protection Belgrade
Inspection and verification of the lightning protection installation is performed on the basis of:
The company Zaštita Beograd is authorized to perform inspections and checks of low voltage installations (which include lightning protection installations) by the competent Ministry by decision number: 164-02-00305 / 2015-01 from 11.04.2016. years.
Each of our activities is performed in accordance with the law, regulations and certain regulations, so we control lightning installations in compliance with:
Law on Safety and Occupational Health ("Službeni glasnik of RS" No. 101/2005, 91/2015, 113/2017 – other law);
Law on Fire Protection ("Službeni glasnik of RS" No. 111/09 and 20/15);
Rulebook on the procedure of inspection and verification of work equipment and testing of working environment conditions ("Službeni glasnik of RS" No. 94/06, 108/06, 114/14 and 102/15);
Rulebook on technical norms for protection of buildings from atmospheric discharge ("Službeni glasnik of the FRY" No. 11/96);
Rulebook on Technical Standards for Low Voltage Electrical Installations ("Službeni glasnik of the SFRY" No. 53/88 and 54/88 and "Službeni glasnik of the FRY" No. 28/95);
Serbian standards of group N.B4 (SRPS EN 62305) relating to lightning protection installations, as well as
Serbian standards of group N.B2 (SRPSHD 60364-6) relating to the method of measurement.
Complete expert inspection of external and internal lightning protection installations
Each test of these installations includes external inspection, measurement of earthing resistance, but also checking the functionality of the surge protection device. It is extremely important that equal attention is paid to each item. Individually, and then together, they must function smoothly.
In order to establish completely safe conditions for the operation of lightning protection installations, testing may be performed during their introduction if some of their parts will not be available after the completion of works.
After the installation, we determine whether it was performed according to the project and the prescribed standards, and in accordance with that, we create an expert report, ie a record. Periodic testing is performed depending on the level of protection and the year of construction of the facility – 2, 4 or 6 years.
Provide safe lightning protection installations with Zaštita "Beograd"
As a fully accredited and licensed company that has been operating stably in the field of occupational safety for many years, our professional record is a valid document that you provide to the fire police if necessary. Contact us for consultations and additional information by phone, or write to us at office@zastitabeograd.com.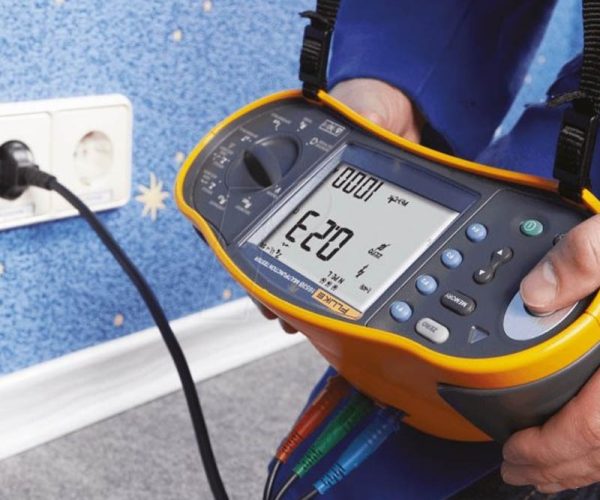 Inspection and verification of lightning protection installation
Your questions - our answers
Through many years of experience working with clients from various fields and industries, we have gained a knowledge base on the most common issues of our clients and this area.