Drafting of normative acts of the Fire Protection
Send us a request and today we will improve the administrative and legal framework of the system of prevention and protection of your business
We strive to include the provision of as many services in the field of fire protection, in order to provide you with an integrated offer for all your needs. For many years, Zaštita Beograd has been a reliable and quality associate of many companies in the field of AFP. And this time, we stand with you through the whole process of implementing a safe fire protection system. From planning preventive measures, through signing the main project to professional education of your employees in the field of AFP, rely on our experience, knowledge and professional approach. We operate in accordance with the Law on Fire Protection ("Službeni glasnik of RS", No. 111/2009, 20/2015, 87/2018 and 87/2018 – other laws) and have all licenses and authorizations from the Ministry of Interior and Ministries of Labor, Employment, Veterans and Social Affairs.
Complete service in the preparation of documentation - Plans, Rules, Instructions, Training
We perform professional production for you:
– Basic training program in the field of AFP;
– Fire protection rules with evacuation plan;
– Instructions for dealing with fire
– Evacuation plans
Our employees who perform the mentioned duties have great knowledge and experience, which is proven by passing the professional exam.
Fire protection rules and evacuation plan
Guided by legal regulations, we compile a complete rulebook on fire protection, which inevitably includes an evacuation plan. In addition to technological processes that serve to eliminate the spread of fire, this document also includes the rights, obligations and responsibilities of all employees to implement protective measures. One of such responsibilities is the basic training of employees in the field of AFP, which is our common obligation. The evacuation plan must be clear and prominent in a visible place, and the rulebook also includes a precise calculation of people who can be safely evacuated from the building.
After you contact us, we make an action plan and we will inform you about it soon. No two projects are the same, so be sure that our team will design an offer tailored to your needs. For all additional information in the field of AFP, call us or write to us today.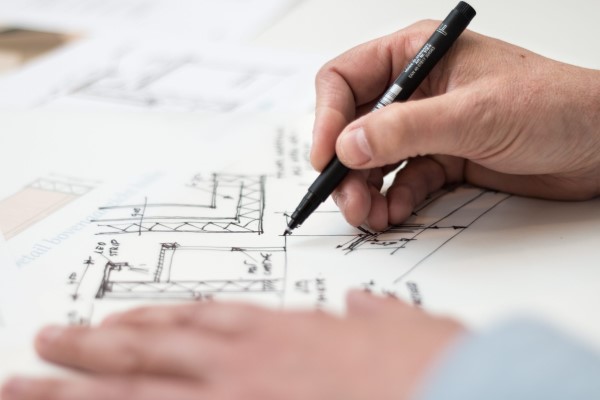 Drafting of normative acts of the Fire Protection
Your questions - our answers
Through many years of experience working with clients from various fields and industries, we have gained a knowledge base on the most common issues of our clients and this area.