Control of elevators and escalators
Investing in inspections and controls of expensive and large systems is an investment in savings
Rulebook on general measures of protection at work from the dangerous effects of electricity in facilities intended for work, work premises and work sites (Official Gazette of the SRS "No. 21/89);
Rulebook on safety at work during construction works Službeni Glasnik of RS "no. 53/97);
Rulebook on technical norms for low voltage electrical installations (Official Gazette of the SFRY "No. 53/88 and 54/88 and Službeni glasnik of the FRY" No. 28/95);
Serbian standards: group SRPS HD 60364 and SRPS EN 60529.
Šta sve spada pod ovu kontrolu, tj šta se kontroliše?
Occupational safety and environmental protection "Beograd" Ltd. by the decision of the Ministry of Economy is authorized as the APPOINTED BODY I026 to control newly installed elevators, elevators in use and escalators and paths.
The inspections are carried out in an organizational unit established as a Type A Control Body in accordance with the requirements of the SRPS ISO / IEC 17020: 2012 standard for the control of new lifts, lifts in use and escalators and paths.
Who performs the inspection and control?
The control body provides control services for the following products:
1. Electric or hydraulic elevators
– Pre-commissioning inspection
– final elevator control
– individual elevator verification
– Control of elevators in use
– regular elevator inspection
– Extraordinary inspection of the elevator
2. Escalators and paths:
Periodic inspection
In addition to control services, by the Decision of the Ministry of Economy No. 119-01-692 / 2013-07 of 21 December 2015, we are authorized to issue certificates of conformity without re-conducting conformity assessment, based on a foreign document of conformity for elevators and safety components.
In accordance with the Decree on safety and health at work on temporary or mobile construction sites, the Investor, ie the investor's representative is obliged to appoint one or more coordinators for project development and one or more coordinators for construction works when they perform or envisage perform two or more contractors.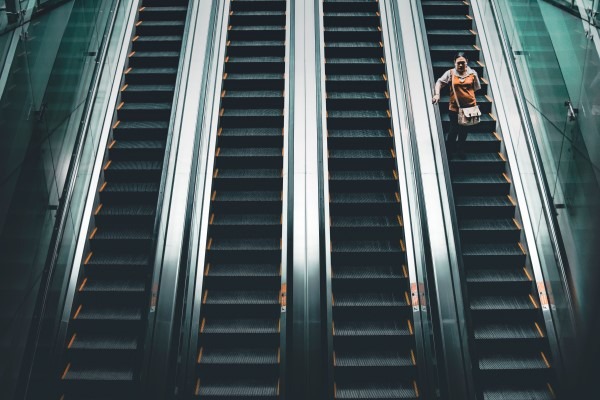 Control of elevators and escalators
Your questions - our answers
Through many years of experience working with clients from various fields and industries, we have gained a knowledge base on the most common issues of our clients and this area.